Photos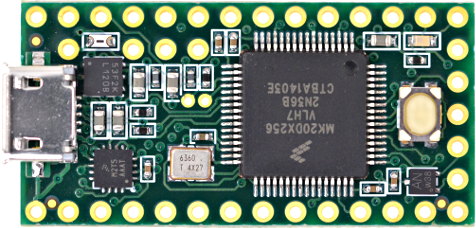 Back Side: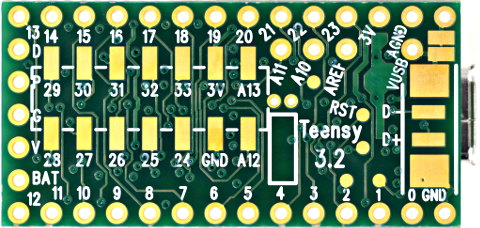 Specifications
ARM Cortex-M4 at 72 MHz
256K Flash, 64K RAM, 2K EEPROM
USB device 12 Mbit/sec
34 digital input/output pins, 12 PWM output pins
21 analog input pins, 1 analog output pin, 12 capacitive sense pins
3 serial, 1 SPI, 2 I2C ports
1 I2S/TDM digital audio port
1 CAN bus
16 general purpose DMA channels
RTC for date/time
Compare detailed specifications of all Teensy models.
Software
Processor
Pins
Teensy 3.2 has a total of 34 input/output signal pins. 24 are easily accessible when used with a solderless breadboard.
This pinout reference card comes with Teensy 3.2.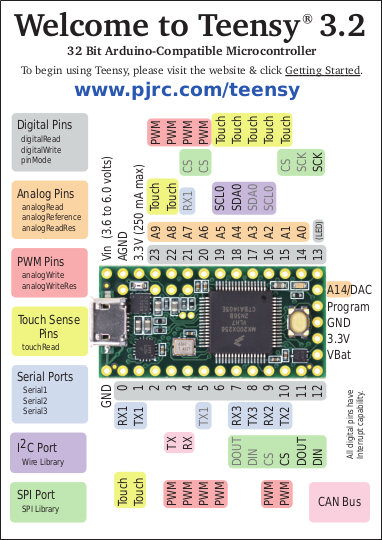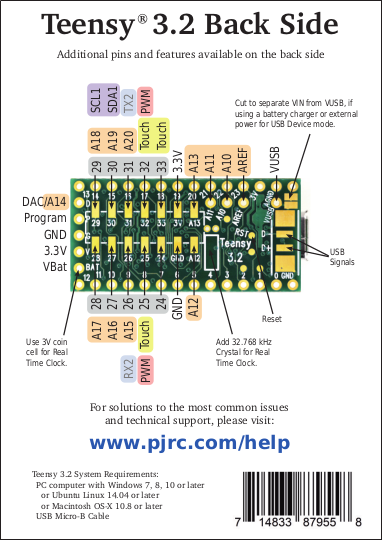 Pinout Card Files: Front Side (PDF) / Back Side (PDF)
Digital Pins
Analog Pins
Communication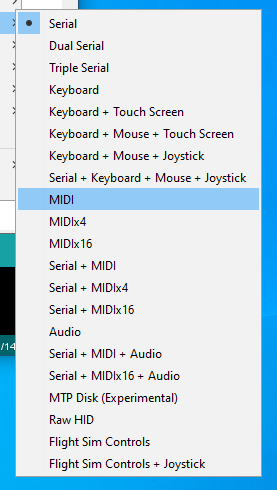 Tools > USB Type menu configures the type of USB device Teensy will implement.
Displays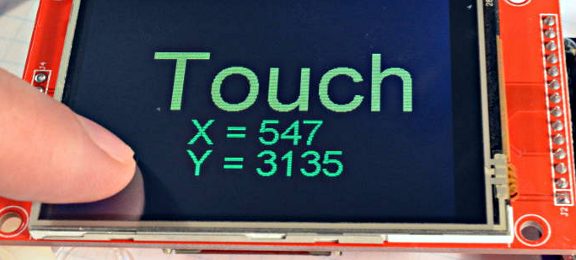 ILI9341 Color TFT Display The best supported display for Teensy 3.2
Audio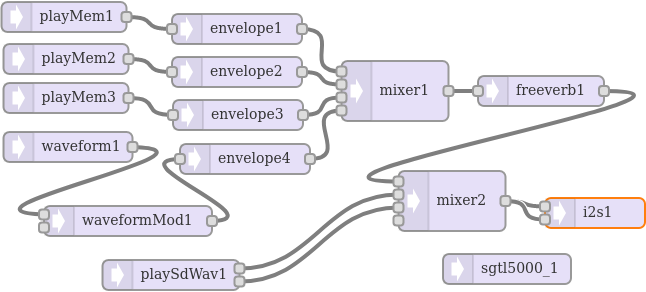 Audio Design Tool
 makes it easy to create an audio processing system which streams sound while your program runs.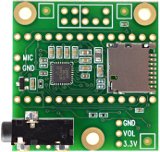 Audio Shield converts I2S digital audio to analog stereo input & output.


PT8211 is the least expensive DAC for good quality stereo signal output
Lights & LEDs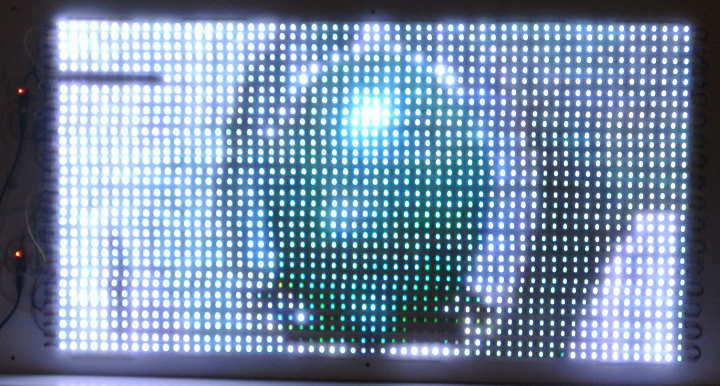 OctoWS2811 Library controlling 1920 WS2812B RGB LEDs at 30 Hz refresh rate


ShiftPWM controlling 16 RGB LEDs using six 74HCT595 chips
Dimensions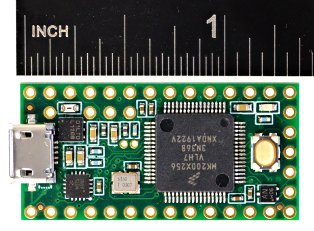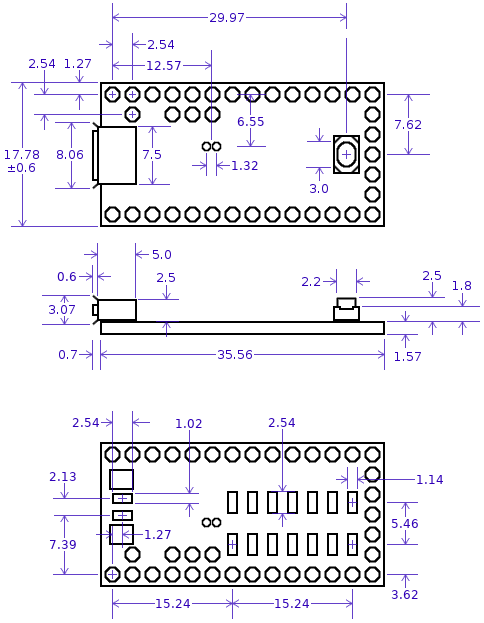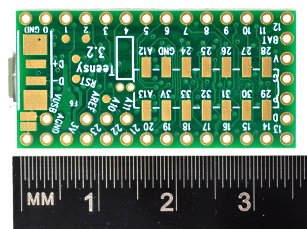 Schematic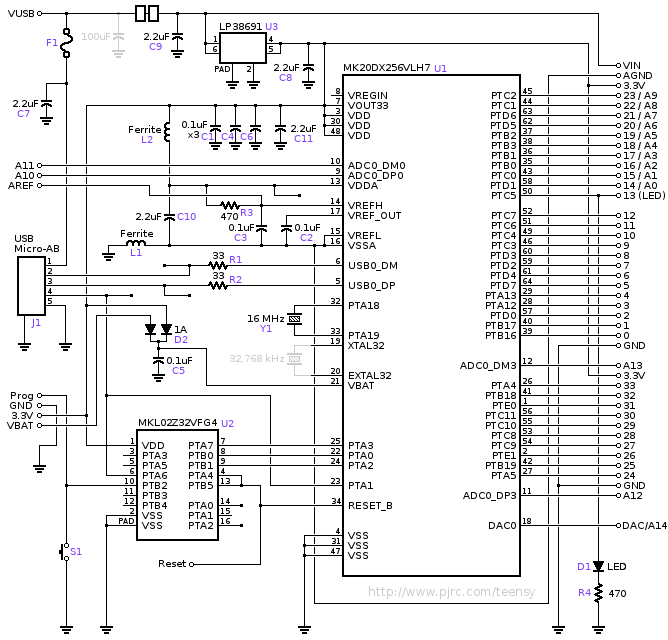 Component Locations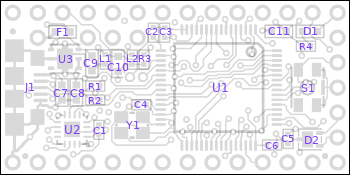 16 other products in the same category: