Photon Cyr wheel
Photon CYR wheel / Roue Wheel / pixel
Another member has been added to our fully programmable Photon family. This giant will show you complete splendor and will listen to you until the very last word. The pixel cyr wheel with a resolution of approx. 300-360 LEDs on both sides will light up everything around you and you will look really stylish. You can upload anything you can think of in it, be it a picture or some wild passage of light and all this in perfect harmony with the music. Více informací najdeš níže. ↓↓↓
Shipment insurance!
Fast wordwide delivery
14 days for return goods!
Photon CYR wheel / Roue Wheel / pixel
With a fully programmable cyr wheel with a resolution of 60 LEDs / meter, you will be a real king on stage. Depending on the size, there are approx. 2 x 300 – 360 LEDs on the folding 5-piece structure, i.e. on each side. The body is made of light duralumin and the each joints are made of strong stainless steel, which give the hoop strength. The entire hoop is coated in PVC. With a total diameter of 47 cm, the tube fits perfectly in the hand. The total weight is 12-14 kg depending on the size.
The whole magic is controlled by one Photon controller, which is in one part. There is also a programming USB and one button that controls everything. Each part has its own battery, the total capacity is a crazy 18000mAh, which guarantees you a really long lighting time, which depends on the selected images.
You can charge each part separately, or the entire assembled hoop as a whole using micro USB. We'll leave that up to your usage (don't use the programming port to charge the compound hoop). You can easily unfold or fold the hoop using 2 Allen screws in each joint. The cables are connected between the individual pieces using a connector with a lock. You don't have to worry about disconnection.
You can program your pois quickly and easily in our IGNIS STUDIO. Our intensions are to make a user-friendly habitat to make the experience intuitive and accessible to everyone. You can import images directly to the program or drag them over. The only thing needed is to set the number of pixels of your device, the name of your project and you are ready to program. All the pictures can be managed on a timeline where you can shuffle them according to the track. The visualization feature will show you how the sequence will look like. You can watch your whole show in the player and save your finalized programs or its concepts. Therefore, it is not a problem to share the whole projects with your friends and for them to make any adjustments just like in Adobe Photoshop for example. You can also add, delete or change the order of programs directly in the connected device. There are automatic updates of the program to make you sure you will never miss any! You can try all these and even more cool stuff by downloading the program below.
DOWNLOAD IGNIS STUDIO:

WINMAC

- VIDEO TUTORIAL -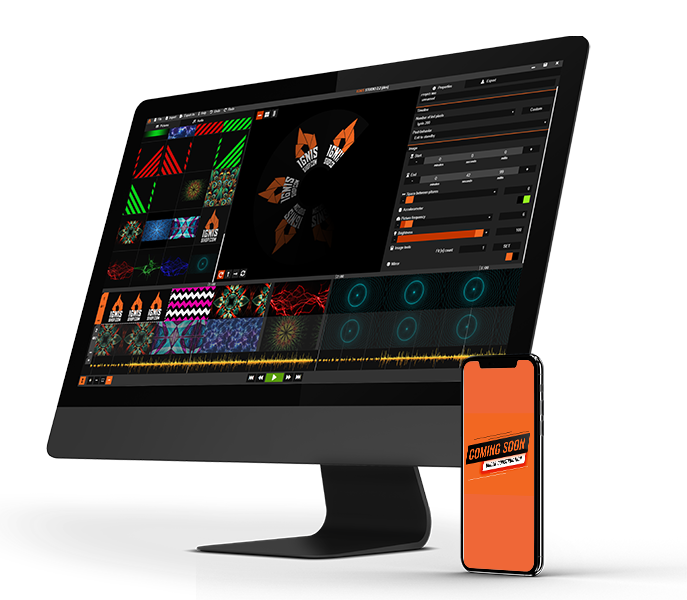 Because of the included Wi-Fi you can easily switch on a multiple number of devices and synchronize their start. To do so you need to connect your smartphone with your pois through hotspot. We advise you to name your devices distinctively like "Master" and "Slave" so you know which one is in charge.
The phone app is in development, but we assure you there will be a lot of useful gadgets! 
Show us your FLOW: @ignisshopcom


Preparing time from the order is approx. 4 weeks depending on the number of orders. Please inquire for the exact time.
Parameters:
number of LED: 2 x 300 - 360 v závislosti na velikosti
rendering speed:  maximum 800 - 1000 rows/s
Resolution: 60 LED/m
Tube diameter: 47cm
total diameter: 150 - 190 cm (or on your demand)
Weight: 12 - 14g
Lighting time: we still testing it (depend on brigthness, rendered imges etc..)
capacity: 512MB
Supported systems: Windows 7 and higher, Mac
for download
Specific References
ean13

10
1 other product in the same category: